This was a hosted trip and this post contains affiliate links. As always, all opinions are my own.
Atlantis Resort on Paradise Island in the Bahamas is an incredible place to vacation. There's a world class aquarium, so many pools, a casino (for adults), water slides, dolphin interactions, beautiful gardens, kid pools, adult pools. It's just stunning. A great way to start save money is to stay at Comfort Suites, which is right across the street from Atlantis and you get to use everything (like the incredible pools) at Atlantis.
Check out our video review.

The restaurants at Atlantis are amazing, like Nobu, Olives by Todd English, Virgil's Barbecue and many more. The Kids Club is fantastic too.
But it's pretty pricey.
However, we've got helpful solutions that may help you save a little cash.
Comfort Suites:
Comfort Suites offers:
Room to sleep 4 people comfortably
Refrigerators and coffee makers in the rooms
Choice of a king sized bed or two double beds
Pull out couch
Flat screen TV
Portable cribs are available on request
Free WIFI (as the front desk for the code when you check in)
But the biggest plus is that you get FULL FREE ACCESS to Atlantis Resort EVERY DAY you stay.
Check in is at 3PM. They will hold your bags if you come earlier or have a later flight (after you check out). Arrange your ground transportation before you get to the Bahamas. We used Majestic Tours – here's the website to contact them. It will take around 20 – 30 minutes to get to Comfort Suites from the airport in Nassau.
The rooms at the hotel are being redone and they are gorgeous.
There are rooms with either one king size beds or two double beds. If you have kids with you, you can have them share one of the beds or put them on the pull out couch. There are cribs available at no charge. There were plenty of outlets for all my tech (on the desk).
We traveled with our 3 year old son S (who still sleeps in a crib), our 5 1/2 year old daughter A, and our 8 year old B. Like most families, we had to switch around switching arrangements a few times (sometimes our kids get along, sometimes they don't). Comfort Suites is designed to have four people sleep comfortably, we finally got into a rhythm with my husband and I in one bed, my daughter in the other bed, the baby in the crib and my oldest child in the pull out couch.
The Pool was great. It was super clean, there were plenty of chairs and had a great shallow area (for a regular pool). There was an attentive lifeguard on duty. While Atlantis' Pools are amazing, there were times when the pool at Comfort Suites was better for a quieter time. There was even a swim up bar, where my kids were really excited to eat their ice cream at. This is definitely a "bring your own floatie" place, though at Atlantis Resort, there are child safety floatation jackets at every pool.
Ready to venture to Atlantis? To get to Atlantis, you literally have to cross the street and walk up to the resort. The resort is huge, so make sure you are wearing comfortable shoes and beach coverup (you have to wear a beach coverup in most of the indoor areas).
There is a stroller friendly pathway (which we didn't find until day 2), down to the street.
While anyone can walk around the lobbies at Atlantis, you will need a wristband to get access to the grounds and pools at Atlantis. And they will check to make sure you have a wristband.
If you are staying at Comfort Suites, you get FREE ACCESS to Atlantis' Pools, Aquarium, and beaches every day of your stay. Which is a great value, because the normal price for DAILY ACCESS (if you stay off site is:
Adult Price: $135.00 (it actually may have gone up slightly)
Children (ages 4-12) Price: $80.00
But if you stay at Comfort Suites, you get it for free. This is big and a way you can really save. Every day, you will have to take your whole party to get your wristbands for Atlantis access. You will have to walk to the Royal Tower and go to the lower level (by the Dig Aquarium). Make sure you take your whole party. Kids under 4 will not need a wristband.
Included in your guest access:
Access to the Dig Aquarium and other marine habitats, beaches and water park including: slides, pools, river rapids and private lagoons plus a 6×8 photo from My Atlantis Photos. Check out our video review of Atlantis Resort — it really is breathtaking.
Complimentary towels and chairs are provided.
Children must be 48" or taller to ride the major slides.
Splashers and the Ripples and Poseidons pools are for kids under 48".
Meals are not included
Meals:
Comfort Suites offers a free continental breakfast. Which is pretty awesome. There were scrambled eggs, bacon or sausage, waffles, bagels, 3 types of bread for toast (white, wheat and coconut), yogurts, danishes and pastries, tea, coffee, instant oatmeal, hard boiled eggs, dry cereals, fresh fruit and juices. Even picky eaters will be able to find something. You had the option to sit inside or outside. Breakfast is available until 10AM each day.
Lunch:
Kids eat free at the restaurant at Comfort Suites (up to $7), so if the meal you pick for your kids is over $7, you just pay the difference. Since meals at Atlantis Resort are expensive, we chose to eat most of our lunches at Comfort Suites. I wish it had been open for dinner too.
Dinner:
There's no way to get around it, dinners are expensive, whether you eat on site at Atlantis Resort, in Marina Village (owned by Atlantis), or the restaurants right near the properties. But, you can save some money by splitting kids meals (my 5 year old and my 3 year old barely ate dinner we had them split a kids meal most of the time — they made it up by eating huge breakfasts).
Notes on Comfort Suites:
This was a great place to stay and the value was incredible. If we had a problem, we called the front desk and it was taken care of right away. Our cable wasn't working well, the technician was up there very quickly to fix it. Note: if you don't buy the premium packages on the tv, the regular stations are a little fuzzy. Our kids were fine with it and they were able to watch Sesame Street and other popular kids shows that they liked. When we called for extra linens, they were up in our room minutes later. You'll need to give the front desk a credit card for the safe in the room (the charge is $2 per day). My laptop and iPad were able to fit in it, along with our passports.
Hints for Your Stay:
Take a water bottle when you go to the resort for the day, the bartenders will fill it up with water for free. Comfort Suites has vending machines if you want a beverage during your stay.
If you buy something at Atlantis, you'll need photo idea with your credit card in most of the stores (like the Dolphin Experience store and the Under the Sea Children's store and Baby Boutique). It's not necessarily a bad thing, but you may want to take another photo id that you can keep with you, other than your passport. There is a small store where you can buy snacks and sundries, but they are expensive — $7 for Garnier-Fructis hairspray and $8 for a bag of pretzels.
While you can get your specialty coffee fix, there is a Starbucks in the Marina Village (and a Dunkin Donuts right across the street, in the strip mall), it's much pricier than in the US. Tip: Skip the fancy iced lattes and drink a regular or iced coffee to save some dough.
Take snacks and remember all your toiletries to save money. If you are traveling with a small child, make sure you either bring everything you need or make arrangements to get a delivery when you are at Atlantis. There is a shuttle to a local supermarket (or you can take a taxi) if you need to stock up – but most likely you will want to spend your time relaxing rather than picking up diapers. There is supermarket delivery, but you have to spend at least a $100. I really liked that there was a small fridge in our room — it came in handy with little ones who don't always finish their meals!
I have been that parent that carries loads of diapers and baby/toddler food in her suitcase, but it's not always fun with baggage fees so high. If your child takes a cup, bring a reusable sippy or straw cup. We didn't see one juice box in any of the restaurants we went to, so we were fine because I took along a cup by the First Years and kept washing it out. I also had a few tetrapacks of organic milk. The restaurants were great about giving us cups for the kids with straws, but there weren't always tops for the cups (luckily I always had the sippy cup packed).
Traveling with Young Kids?
There are baby product services that will ship diapers, wipes and food ahead of time, so you will be stocked up and you won't have to lug it all. I use Amazon Prime to get everything I need. I can get diapers, wipes, baby food, toddler food, anything I may need and then take it with me.
More Tips:
Take the lightest stroller possible (I took the new Joovy Groove and was delighted with how easy it was to use).
Take a beach bag or a backpack for daily use and large ziplock bags for storing wet bathing suits.
Make sure you bring bathing suit cover ups, one off site restaurant wouldn't seat us inside because my daughter was only wearing a bathing suit (we decided to get something to eat after swimming and I didn't have a change of clothes for her).
Ready to book Comfort Suites at Paradise Island? Go to our partner, Booking.com.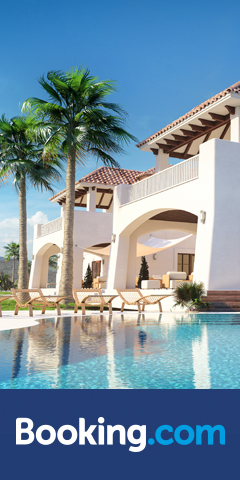 After you check in at the airport in Nassau to go, there's a kids play area that my children had a blast in.
Thank you to the Paradise Island Tourism Development Association for sponsoring this trip.