This post may contain affiliate links. Please see our disclosure policy for more information.
This is the second post about our Bar Mitzvah post – Read our first post: https://www.themamamaven.com/our-bar-mitzvah-trip-to-israel-arrival-and-tel-aviv-yafo/. This post is about our trip to Haifa, Akko, and Rosh Hanikrah. We left Tel Avivo-Yafo and intended to catch a train to Haifa. However, our cab driver had a minivan and said he would take us for 250 NIS. It actually was cheaper than the train so we took it. Taking the cab did make me a little nervous, since we didn't know him and he was driving us all the way to Haifa.
Anywhere you travel, make sure you are careful who takes you anywhere.
Once we got to Haifa and dropped our bags at our hotel (The Dan Bay Club) we set off for the B'ahai Gardens. Haifa is a city in the north of Israel and it's actually Israel's 3rd largest city.
When I tell you this was a hike, I'm not kidding. Once we found the gardens, it was a walk up around 100 or so steps. And that was only half way up.
However, the B'ahai Gardens were absolutely beautiful. My husband had been there over 20 years ago and more was open then.
After the gardens, we found Allenby Restaurant and had some lunch. We ordered salads and some grilled meat. We also enjoyed hummus with meat in it, something we'd never had before.
As we walked back, we hit a bakery that sold baklava and other delicious treats.
That night the hotel had happy hour from 5-7 so that ended up being dinner.
The next morning we got to have Israel breakfast at the hotel.
After breakfast, we walked to the train station to take a light trail to Akko (also called Acre). There is security at the train station — expect to have a soldier searching your bags and going through a machine to be cleared. You will need your train ticket to be able to exit the station, so keep it on you. It took around a half hour to get to Akko and then we had to take a cab from the train station to the old city. Like in all other parts of Israel, ask what the fare is BEFORE you get into the cab. We always asked and were never surprised by the price. Also know that they will charge extra for your suitcases and if you hit traffic.
We went to the old city part of Akko — find out more here: https://en.wikipedia.org/wiki/Acre,_Israel. This was a very important city during the crusades and definitely worth a visit.
We visited the old prison, which was pretty amazing. Make sure you read the history of this place. It is fascinating.
There was a museum all about the Crusades in one section.
Note: You have to pay for the public bathrooms in Akko. It's actually quite common to have to pay in Israel and other countries. It was either $2 or $4NIS (which isn't more than a US dollar or two). The bathrooms were spotless, so quite worth it.
Then we walked to the water.
It was absolutely stunning.
We came back to Haifa, this time took a cab back to the hotel (which was a little expensive because it was rush hour) and then walked down to the German Colony for dinner at Ein El Wadi, a delicious Lebanese Restaurant.
The food was amazing. One of the dishes we had was a zucchini in labneh (a strained cheese/greek yogurt) and meat kofta in labneh. While this was a pricier restaurant, the food was delicious and served with care by a family. I spoke to the owner, a delightful woman who clearly had such pride in her restaurant. She didn't care about social media or cooking shows, she knew good food and that was what we had that night.
Here is the restaurant's FB page https://www.facebook.com/Ein.alwadi/
Ein El Wadi
Derech HaAtsma'ut 140, Haifa, Israel
The next morning we packed up, checked out of our hotel, and picked up our rental van. We headed north to Rosh Hanikrah.
Rosh Hanikrah is in the very north of Israel. Read more about it here: http://www.akko.org.il/en/Rosh-Hanikra-Tourist-Site- .
It was absolutely stunning.
You'll need to take a cable car down to the grotto and besides the tour of the caves, there's also a sound and light show about the history (don't miss this).
We went on a rainy day and everything was open. Since this is Israel, you should call before you come to make sure that it's open.
http://www.akko.org.il/en/Rosh-Hanikra-Tourist-Site-
Sun to Thu and Sat: 9 am to 6 pm (until 4 pm in the winter)
Fri: 9 am to 4 pm
Tel: 073-2710100
The restaurant on site was very expensive, so we used our friend Google to find a nearby place (near a gas station) where we were able to get pizza (for some of us) and meat sandwiches (for the rest of us). Like in a lot of places in Israel, we ate kosher most of the time and they don't mix milk and meat.
After lunch we stopped at a nature preserve to try to get to Montford Castle, however we were unable to get to the castle, as we would have had to hike several hours. We did meet some fun cats who followed us around and tried to get us to take them with us.
After that, exhausted, we went to our airbnb in Yesod Ha'Mala in the Hula Valley (which is near Rosh Pina).
We found a restaurant for dinner (called The Macaroni Grill) and then got a few groceries for the house.
I'll post more about the rest of our trip soon!
Going to Israel? book your flights, accommodations, and car rentals through Booking.com.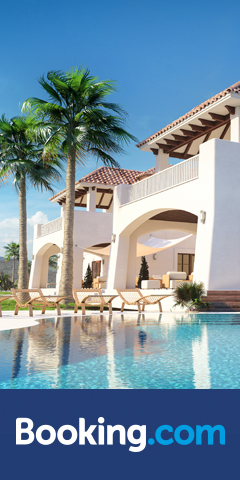 Related Posts: