This post is sponsored by Depend® Brand. All opinions and statements are my own. There are affiliate links in this post.
If beautiful mountain views, friendly people, and delicious food and wine are your jam, then spending time at the Telluride Food and Wine festival in Telluride, Colorado is for you. This month, I partnered with Depend® brand to speak on a panel dedicated to women in wine, as well as how we could all be more present to live our best lives. I've been living with incontinence for the past 13 years, so it's a topic that I am comfortable speaking about. Telluride Colorado Visit and Depend Women and Wine Panel Recap
I flew in from NYC (LGA) to Denver via United and then had to hoof it to a really far gate (note, leaving time for a plane transfer – it was a quick train ride AND then a long walk from the gate I was at to the gate we left out of for Telluride).
Thanks to Debra of FindingDebra.com, I was able to handle the nine-seater plane we were on.
She made me so much calmer by giving me helpful advice. She's a seasoned traveler and without her I would have been a mess. Okay, I did keep my eyes closed for the majority of the flight — it was scary!
I'm smiling in the photo above – we hadn't taken off yet. Luckily I was able to keep calm. I used breathing tips from Gabby Bernstein – breathe in for a count of five, hold for a count of five and then breathe out for five.
Luckily my bladder also held up! We touched down in Telluride and then went to the hotel, Madeline Hotel and Residences. The hotel was stunning and really something. Nestled in Mountain Village, which was right ABOVE Telluride, I just fell in love with this hotel.
To get to Telluride easily, you take a quick walk to the gondola and then it's the second stop (you go up and then down the mountain). Leave around 20 minutes or so to make the trip one way.
Note: You may have a hard time with the altitude. Luckily, I didn't, but other people did. You can use the can of oxygen in your room ($24) or pick up more in the stores in either Mountain Village or Telluride. They even have different scents!
And if possible, try to grab a sunset ride back to Mountain Village on the Gondola – it was breathtaking.
Food is on the more expensive side in Telluride, but compared to NYC, I wasn't that shocked. There is a small market in Telluride if you need to pick up groceries or a Target around an hour and a half away in Montrose.
Every morning I enjoyed breakfast at Telluride Coffee.
Our first full day (Friday), we enjoyed breakfast and then went into Telluride to the Farmer's Market to check out the booth hosted by Depend.
Chef Angelee Aurillo whipped up Fire Roasted Mixed Vegetable Focaccia and Creme du Barry Roasted Cauliflower Soup for guests to enjoy. Yum!
Festival-goers were also encouraged to share moments they were excited for, and how they would "be there" for them, despite all of life's imperfections. As someone who doesn't let incontinence hold me back from living my life, I was thankful to "be there" for the festival, experiencing a new city and getting to share my advice with others.
Calligrapher Jen McCallister was onsite at the booth to customize those special occasions on wine tags and customs boxes for all.
After spending some time at the booth, Debra and I walked around Telluride and had a bite to eat at High Pie Pizzeria. It was delicious!
The next day I participated in the Women in Wine Luncheon and Panel, sponsored by Depend.
During our panel we spoke about living life's moments and living mindfully while enjoying a delicious lunch paired with wines. Chef Angelee prepared Focaccia with Mesclun Salad, which was paired with a Belharra 2018 Rosé of Syrah. For second course, we had Squid Ink Pasta and Shrimp paired with Carpenter 2017 Sémillon from Stone Vineyard, Alexander Valley. Our third course was Quail and Sweet Potato, paired with a Carpenter Pinot Noir. And lastly for dessert, we enjoyed a Raspberry Tiramisu with an Aratás 2012 Petite Sirah from the Napa Valley.
Our panel was moderated by Stephanie Douglas, founder of Aratas Wines, and I had the opportunity to speak alongside Debra Muccio of FindingDebra.com and Jane Del Piero, a indfulness expert and owner of LuvLight Acupuncture. We had a wonderful time discussing our experiences with aging, incontinence and all of the challenges that we've encountered along the way. It was so empowering to be able to tell my story and how I'm living my best life, despite my bladder leakage. I loved being able to share my parenting tips, how I handle those especially stressful days, and what I do to make sure I can "be there" for the moments that matter most. I also picked up a few new exercises from Jane that I'll be practicing to strengthen my pelvic floor!
Later in the day, we hung out at the Depend booth at the Grand Tasting of Telluride at Heritage Plaza, which was very close to our hotel.
Once again, crowds gathered to try Chef Angelee's delicious small bites and get custom designs on wine boxes and wine tags from a calligrapher.
The fun ended the next day when had to leave beautiful Telluride (albeit on a bigger plane this time) and head back to NYC. I loved being able to share my story with the wonderful people who attended the Women in Wine Panel.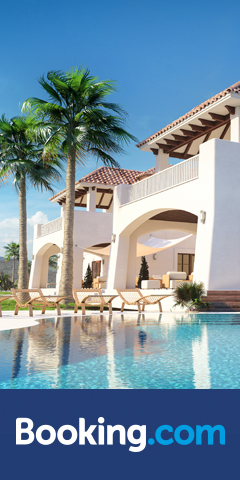 If you experience incontinence, join The Incontinence Community on Facebook to connect with others, get advice and even share your own tips: http://bit.ly/InconCommunity.