There are affiliates links in this post.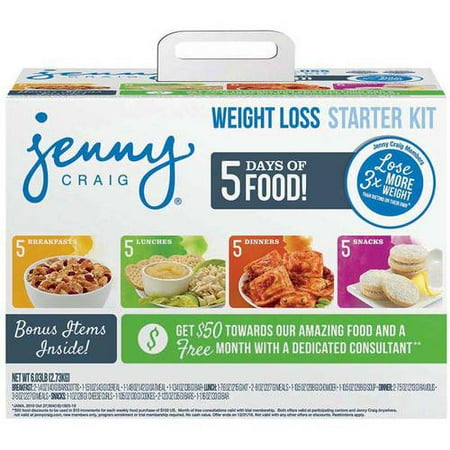 I've been declaring this is the year of me. While I usually put my family first, I have to make sure I also take care of myself; not just the 3 tiny humans I gave birth to and my darling spouse. It includes making sure I am as healthy as I can be.. and that means losing weight, as painful as that is to say. Since I turned 40,  it's been harder to drop the weight. When I was offered a Jenny Craig 5 Day Starter Kit (available at Walmart) to review, I was intrigued.

With the Jenny Craig 5 Day Starter Kit you get:
5 day kit with a variety of 20 meals and snacks
One month free consultation at any Jenny Craig center or Jenny Craig Anywhere (in person or on the phone)
Special $50 food savings when you join a Jenny Craig center
You are allowed to supplement your kit with fruit, greek yogurt, string cheese, veggies, and salad.
This is what I got! It was huge.
Look at all the food that came in my kit!

Sample Breakfast:
This is one of the breakfasts I had. You can't go wrong with apple cinnamon oatmeal. This was really good and very filling. It started my day off right. I paired this with a glass of unsweetened vanilla almond milk.
Sample Lunch:
Swedish Style Meatballs and Egg Noodles – I added steamed cauliflower, broccoli and apple. This was actually my favorite Jenny Craig meal. Really filling and tasted terrific.
Sample Lunch:
This is Jenny Craig's Chicken Salad Kit. I added the chicken salad to a garden salad and dug in. Yum! This came packaged very portably and would be perfect for work.

Sample Dinner:
I paired the ravioli with some more steamed cauliflower and broccoli.
Sample Night Time Snack:
My favorite night time snack was Jenny Craig's Lemon Cooler Cookies. They were delish, but I forgot to take a pic.
Results:
I was actually pretty pleased with the Jenny Craig 5 Day Starter Kit. I actually lost two pounds! Note: "Results not typical. Members following the Jenny Craig program, on average, lost 1-2lbs. per week."
While I am not sure if I will continue with Jenny Craig, it did teach me to be mindful of what I was eating and to make sure I was really full or not. I really liked that I had the food at my fingertips and didn't have to stress about cooking different meals for myself.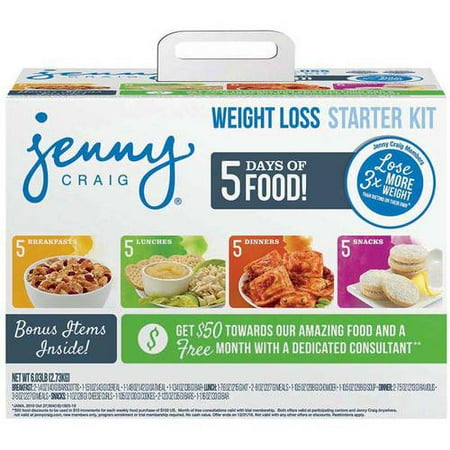 The starter kit is exclusive to Walmart in participating stores and can be found in the diet/weight loss aisle.
Have you ever tried Jenny Craig? What did you think of it?
Project Me: Trying out Jenny Craig with the 5 Day Starter Kit
Making My Health A Priority with Jenny Craig