This was a sponsored post and contains affiliate links.
If you are wondering what to get that hard to please friend or relative or really want to Treat Yo' Self this holiday season, we recommend the FabFitFun subscription box. Here's a great promo offer for you!

Use code "BFDEAL" to get a Free Mini Box (Valued at $150) with the purchase of the Winter Box. Or use "WINTERFUN" for 20% off. Click here or any link in this post.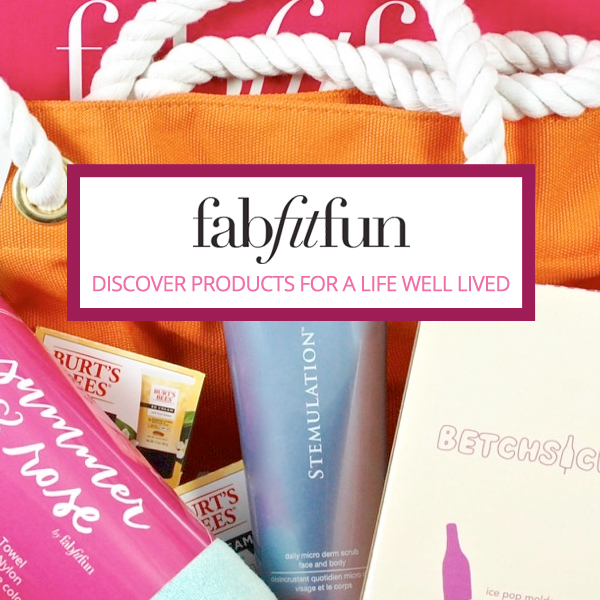 I recently reviewed the FabFitFun Subscription Box and was really impressed. The FabFitFun box features a mix of beauty, fashion, fitness, wellness and home products that help you feel good from the inside out. And they are regular size products, not samples. FabFitFun Subscription Box
I haven't gotten a subscription box in a while, so unboxing it was so much fun!
Check out my unboxing video:
What's in the box:
1. Vaseline Intensive Care Aloe Smooth Spray Moisturizer
2. The Everyday Wireless Speaker by FabFitFun: Pairs up to 30 feet away, has a latch for on the go sound, an FM radio, and can double as a hands free speaker phone. Retails for $29.99.
3. Tarte LipSurgence Lip Gloss: I am a total lip gloss junkie and this is a great glossy summer color. I love the dark pink (which I wouldn't normally wear) and the way it glides on. Really keeps your lips hydrated. Retails for $19.
4. Wren 14K Gold and Black Sapphire Necklace: This was a delicate and cute necklace. Looks cute and is classy enough for the office or daily use. Retails for $100.
5. Headspace 3 Month Subscription: Say Ohm! Headspace is a great app that takes you through a series of guided meditations when you need them (I use this practically every night to wind down). Gwyneth Paltrow and Emma Watson are fans. Retails for $38.85.
6. Scratch Nail Wraps: These are seriously cute and a fun way to update your mani. Plus they are actually polish free (they're unique nail designs screenprinted on a thin adhesive). Retails for $12.
7. Inkling Scents Sultry Roll-On Perfume: You'll definitely want to take this travel size perfume on trips. This scent, Sultry, is a blend of creamy sandalwood, white amber, lotus flower, orchid, Bulgarian rose, and silky vanilla. Retails for $25.
8. Jump Rope: So fun, this jump rope from FabFitFun and CosmoBody (the new workout site from Cosmopolitan Magazine) is terrific and pairs up with videos (find them online at Fab Fit Fun's website). Bored of the treadmill? Get your heart pumping with this jump rope instead! Retails for $14.
9. Gorge "I'll Make You Look Amazing" Daily Spray: This leave-in conditioner is ideal for daily use and is formulated to penetrate the hair shaft, restore moisture, and repair damage to your flowing locks. I love using it! Retails for $24.95.
10. Hello Konjac Cleansing Sponge: Made from Konjac vegetable fibers, this Korean ultra soft sponge is a wonderful way to exfoliate and cleanse pores. Retails for $12.
Why NOT pamper yourself!
Use code "BFDEAL" to get a Free Mini Box (Valued at $150) with the purchase of the Winter Box. You can use this code for the free mini box or you can continue using "WINTERFUN" for 20% off.
Shop FabFitFun